2018年发表论文
1.Jingjing Wei; Songqi Ma*; Hong Yue; Sheng Wang; Jin Zhu*, Comparison of Hydrogenated Bisphenol A and Bisphenol A Epoxies: Curing Behavior, Thermal and Mechanical Properties, Shape Memory Properties. Macromolecular Research 2018.26(6): 529-538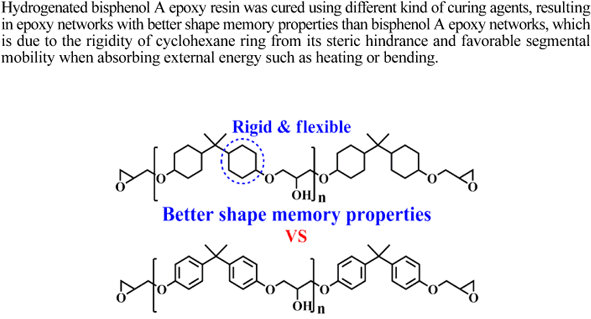 2.Na Teng, Jinyue Dai, Yong Wen, Jing Chen*, Fei Liu, Jin Zhu, Haining Na*Microwave-Assisted Synthesis of Hydroxyl-Terminated Polybutadiene Based Polyurethanes with Superior Properties. J. Polym. Mater. 2018, 35(1):73-84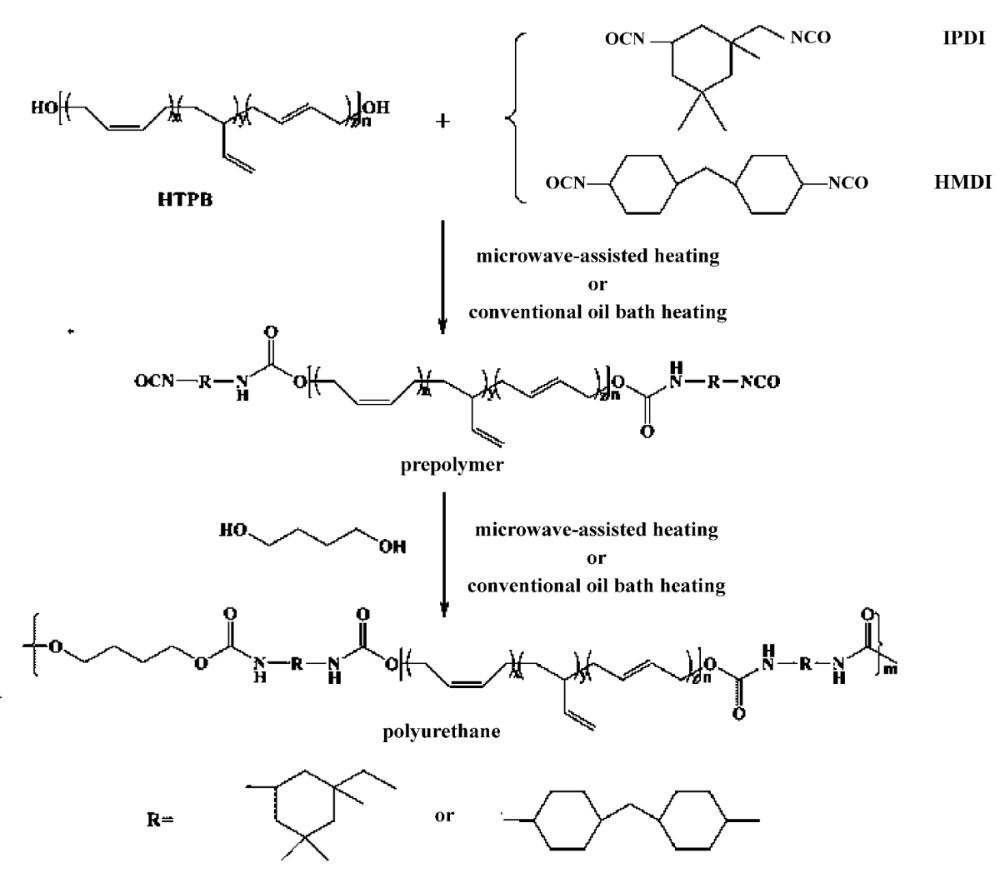 3.Han Hu, Ruoyu Zhang*, Jinggang Wang, Wu Bin Ying, Jin Zhu*Fully bio-based poly(propylene succinate-co-propylene furandicarboxylate)copolyesters with proper mechanical, degradation and barrier properties for green packaging applications. European Polymer Journal. 2018 (102) :101–110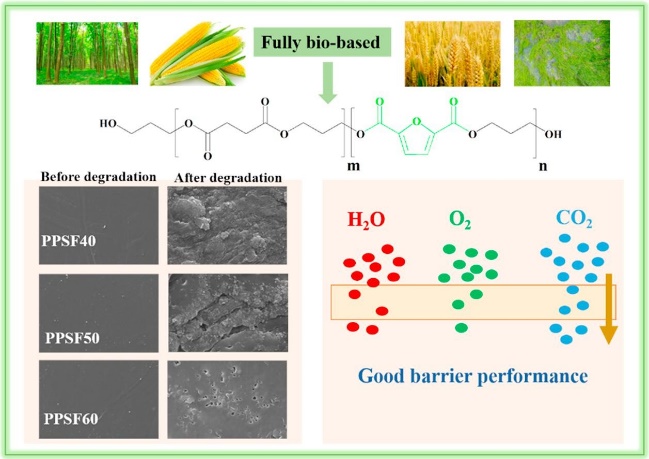 4.Han Hu, Ruoyu Zhang*, Jinggang Wang, Wu Bin Ying, and Jin Zhu*, Synthesis and Structure-Property Relationship of BiobasedBiodegradable Poly(butylene carbonate-co-furandicarboxylate). ACS Sustainable Chem. Eng. 2018, 6: 7488-7498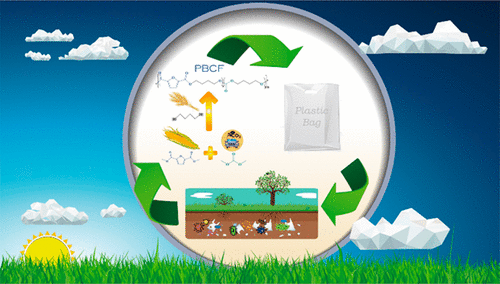 5.Jinyue Dai,Na Teng, Xiaobin Shen, Yuan Liu, Lijun Cao,Jin Zhu* and Xiaoqing Liu*,Synthesis of Biobased Benzoxazines Suitable for Vacuum-Assisted Resin Transfer Molding Process via Introduction of Soft Silicon Segment. Ind. Eng. Chem. Res. 2018, 57:3091−3102

6.Jinyue Dai,Yunyan Peng,Na Teng, Yuan Liu,Chuanchuan Liu,Xiaobin Shen,Sakil Mahmud,Jin Zhu*, and Xiaoqing Liu*High-Performing and Fire-Resistant Biobased Epoxy Resin from Renewable Sources. ACS Sustainable Chem. Eng. 2018, 6: 7589−7599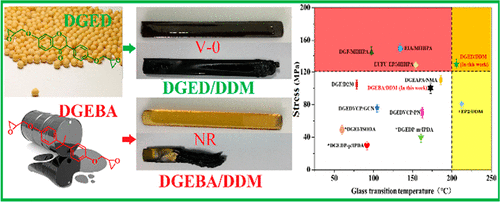 7.Jinyue Dai , Shimin Yang , Na Teng , Yuan Liu , Xiaoqing Liu *, Jin Zhu and Jun Zhao. Synthesis of Eugenol-Based Silicon-Containing Benzoxazines and Their Applications as Bio-Based. Organic Coatings 2018, 8, 88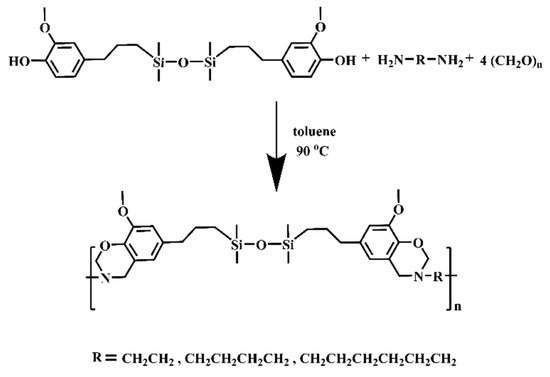 8.Jinyue Dai, Na Teng, Yunyan Peng, Yuan Liu, Lijun Cao, Jin Zhu, Xiaoqing Liu*. Bio-based Benzoxazine Derived from Daidzein and Furfurylamine: Microwave-Assisted Synthesis and Thermal Properties Investigation. ChemSusChem

9.Jinggang Wang, Xiaoqing Liu,* and Jin Zhu. Manipulating the Properties of Poly(1,4-Cyclohexylenedimethylene Terephthalate) (PCT) Just by Tuning StericConfiguration of 1.4-Cyclohexanedimethanol (CHDM).Macromol. Chem. Phys. 2018, 219(16):172-183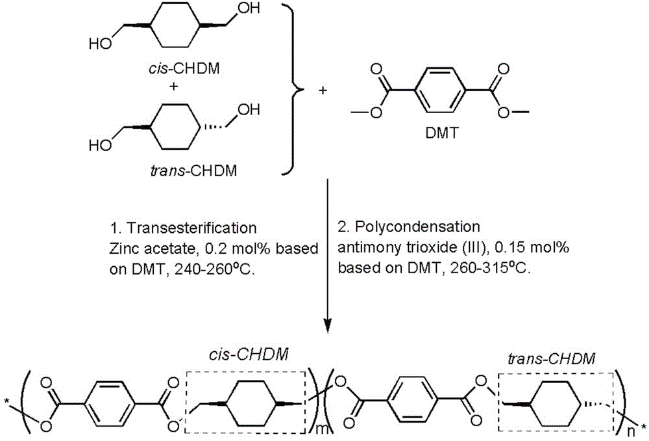 10.Jing-Gang Wang,Xiao-Qing Liu*, and Jin Zhu*From Furan to High Quality Bio-based Poly(ethylene furandicarboxylate)(PEF).Chinese J. Polym. Sci. 2018, 36, (6): 720–727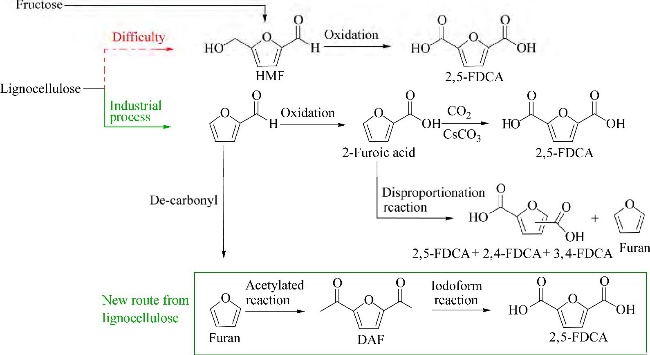 11.Jinggang Wang, Xiaoqing Liu *, Zhen Jia, Liyuan Sun , Yajie Zhang,Jin Zhu. Modification of poly(ethylene 2,5-furandicarboxylate) (PEF) with 1, 4-cyclohexanedimethanol: Influence of stereochemistry of 1,4-cyclohexylene. UnitsPolymer ,2018, (137) :173-185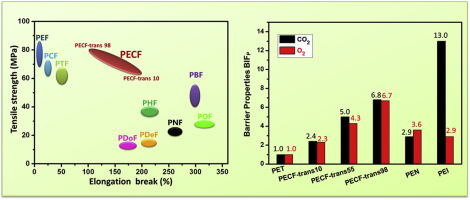 12.Xiaobin Shen, Lijun Cao, Yuan Liu, Jinyue Dai,Xiaoqing Liu,*, Jin Zhu and Shiyu Du, How Does the Hydrogen Bonding Interaction Influence theProperties of Polybenzoxazine? An Experimental Study Combined with Computer Simulation. Macromolecules 2018, 51(13):4782−4799

13.Han Hu, Ruoyu Zhang,*, Lei Shi,Wu Bin Ying, Jinggang Wang, and Jin Zhu*, Modification of Poly(butylene 2,5-furandicarboxylate) with LacticAcid for Biodegradable Copolyesters with Good Mechanical andBarrier Properties. Ind. Eng. Chem. Res. 2018, 57(32), 11020−11030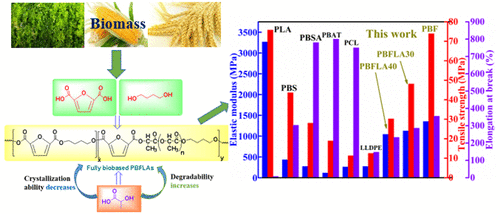 14.Han Hu, Ruoyu Zhang*, Andreia Sous, Yu Long, Wu Bin Ying, Jinggang Wang,Jin Zhua,*Bio-based poly(butylene 2,5-furandicarboxylate)-b-poly(ethylene glycol)copolymers with adjustable degradation rate and mechanical properties:Synthesis and characterization. European Polymer Journal 106 (2018) 42–52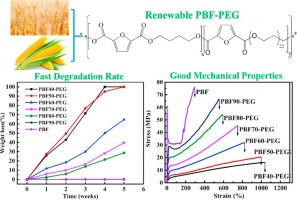 15.Yanhua Chen, Na Teng, Haizhen Chen, Jing Chen, Fei Liu, Haining Na*, Jin Zhu*. Evaluation of electrospinnability of celluloses derived from different biomass resources. Fibers and Polymers, 2018, 19: 1128-1134.
16.Dequan Chi, Fei Liu*, Haining Na*, Jing Chen, Chuncheng Hao, Jin Zhu. Poly(neopentyl glycol 2,5-furandicarboxylate): a promising hard segment for the development of bio-based thermoplastic poly(ether-ester) elastomer with high performance. ACS Sustainable Chemistry & Engineering, 2018, 6: 9893-9902.

17.Chengkai Zhai, Na Teng, Baohai Pan, Jing Chen, Fei Liu*, Jin Zhu, Haining Na*. Revealing the importance of non-thermal effect to strengthen hydrolysis of cellulose by synchronous cooling assisted microwave driving. Carbohydrate Polymers, 2018, 197: 414-421.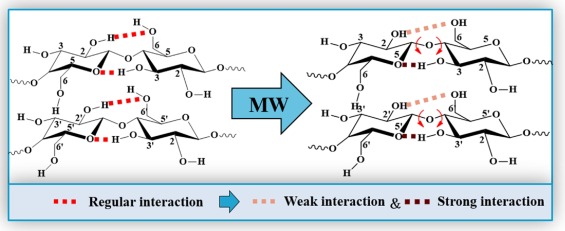 18.Fei Liu, De-Quan Chi, Hai-Ning Na*, and Jin Zhu* Isothermal Crystallization Kinetics and Crystalline Morphologies of Poly(butylene adipate-co-butylene 1,4-cyclohexanedicarboxylate) Copolymers .Chinese Journal of Polymer Science, 2018, 36: 756-764.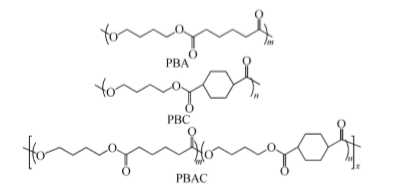 19.Dequan Chi, Fei Liu*, Chuncheng Hao*, Jing Chen, Haining Na, Jin Zhu. Identification of side chain effect as an important factor influencing the secondary relaxation of cyclohexylene ring. Journal of Materials Science, 2018, 53: 6239-6250.
20.Belas A. Khan, Haining Na, Venkata S. Chevali, Philip Warner, Jin Zhu, Hao Wang*. Glycidyl methacrylate-compatibilized poly (lactic acid)/hemp hurd biocomposites: Processing, crystallization, and thermo-mechanical response. Journal of Materials Science & Technology, 2018, 34: 387-397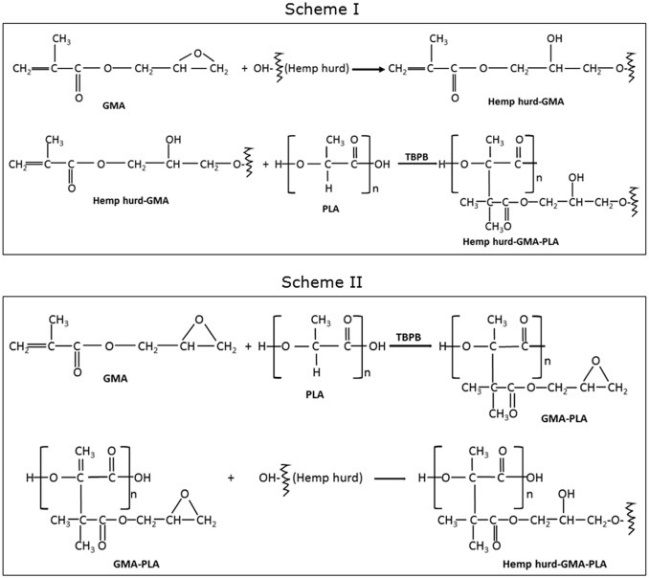 21.You Shu,Jin Lv,Xia Peng,Xiaomin Zhang,Shengpei Su,Jin Zhu. In situ controllable synthesis of Ag@AgCl in cellulose film and its effect on anti-fouling properties. Cellulose 2018, Volume 25, Issue 9, pp 5175–5184
22.Su-Zhe Liang. Xiao-Yan Wang. Yong-Gao Xia.Sen-Lin Xia,Ezzeldin Metwalli. Bao Qiu. Qing Ji. Shan-Shan Yin. Shuang Xie. Kai Fang. Lu-Yao Zheng. Mei-Mei Wang. Xiu-Xia Zuo. Ru-Jiang Li. Zhao-Ping Liu. Jin Zhu. Peter Muller-Buschbaum. Ya-Jun Cheng. Scalable Synthesis of Hierarchical Antimony/CarbonMicro-/Nanohybrid Lithium/Sodium-Ion Battery Anodes Basedon Dimethacrylate Monomer. Acta Metallurgica Sinica (English Letters) 2018, Volume 31, Issue 9, pp 910–922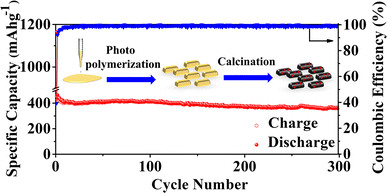 23.Shanshan Yin,Qing Ji,Xiuxia Zuo,Shuang Xie,Kai Fang,Yonggao Xia,Jinlong Li,Bao Qiu,Meimei Wang,Jianzhen Ban,Xiaoyan Wang,Yi Zhang,Yin Xiao,Luyao Zheng,Suzhe Liang,Zhaopin Liu,Cundong Wang,Yajun Cheng*Silicon Lithium-Ion Battery Anode with Enhanced Performance: Multiple Effects of Silver Nanoparticles. Journal of Materials Science & Technology,34 (2018) 1902–1911

24.Shanshan Yin,Dong Zhao,Qing Ji,Yonggao Xia,Senlin Xia,Sophia Haussener,Xinming Wang,Meimei Wang,Jianzhen Ban,Yi Zhang,Ezzeldin Metwalli,Xiaoyan Wang,Yin Xiao,Xiuxia Zuo,Shuang Xie,Kai Fang,Suzhe Liang,Luyao Zheng,Bao Qiu,Chaohui Yang,Yichao Lin,Liang Chen,Cundong Wang,Zhaopin Liu,Jin Zhu,Peter Müller-Buschbaum,Yajun Cheng*Si/Ag/C Nanohybrids with in situ Incorporation of Super-Small Silver Nanoparticles: Tiny Amount, Huge Impact. ACS Nano, 2018, 12, 861−875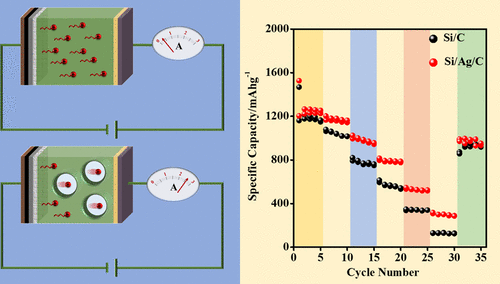 25.Luyao Zheng,Xiaoyan Wang,Yonggao Xia,Senlin Xia,Ezzeldin Metwalli,Bao Qiu,Qing Ji,Shanshan Yin,Shuang Xie,Kai Fang,Suzhe Liang,Meimei Wang,Xiuxia Zuo,Yin Xiao,Zhaopin Liu,Jin Zhu,Peter Müller-Buschbaum,Yajun Cheng.*Scalable in situ Synthesis of Li4Ti5O12/Carbon Nano hybrid with Super-Small Li4Ti5O12 Nanoparticles Homogeneously Embedded in Carbon Matrix. ACS Applied Materials & Interfaces, 2018, 10, 2591−2602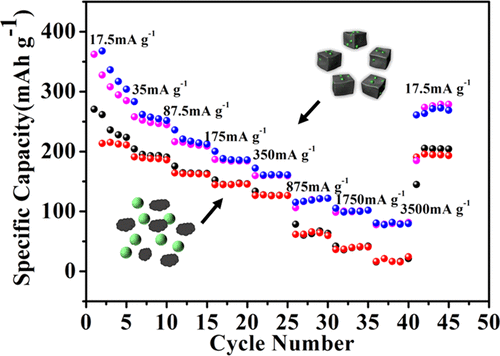 26.Jinggang Wang, Xiaoqing Liu*, Zhen Jia, Liyuan Sun Jin Zhu,Highly crystalline polyesters synthesized from furandicarboxylic acid(FDCA): Potential bio-based engineering plastic. European Polymer Journal 109 (2018) 379–390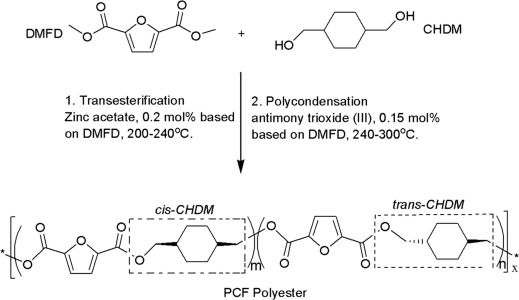 27.W.C. Yuan, S.Q. Ma*, S. Wang, Q. Li, B.B. Wang, X.W. Xu, K.F. Huang, J. Zhu, Research Progress on Vanillin-based Thermosets. Current Green Chemistry, 5(3): pp138 – 149, 2018.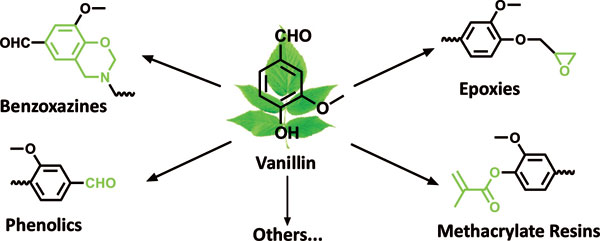 28.乔颖,腾娜,翟承凯,那海宁*,朱锦*. 化学法催化纤维素高效水解成糖.
化学进展,2018,30( 9) : 1415 ~ 1423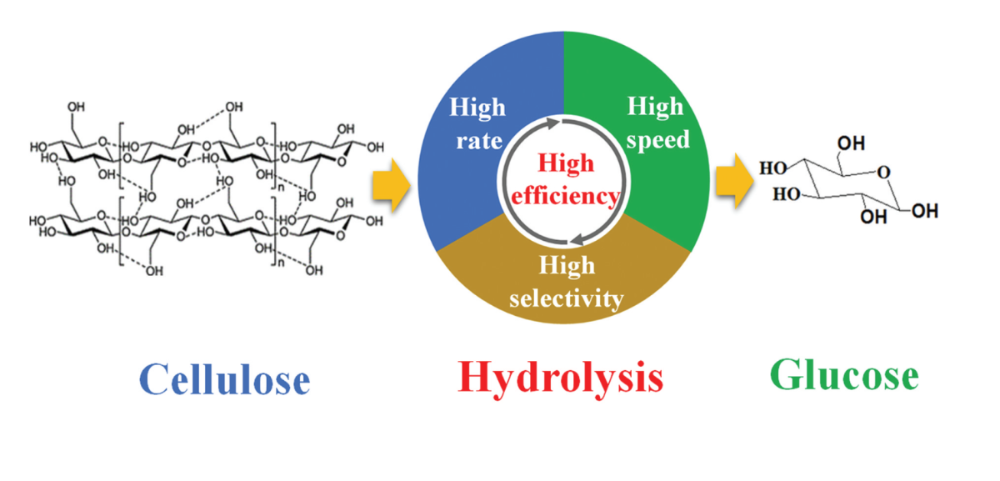 29.Xiaoqing Liu, Xiaosu Yi, Jin Zhu, Bio-based epoxies and composites as environmentally friendly alternative materials. Thermosets: structure,properties and applications. Second edition. Chapter 19, 621-636. Edited by: Qipeng Guo. ISBN 978-0-08-101021-1,Elsevier,2017.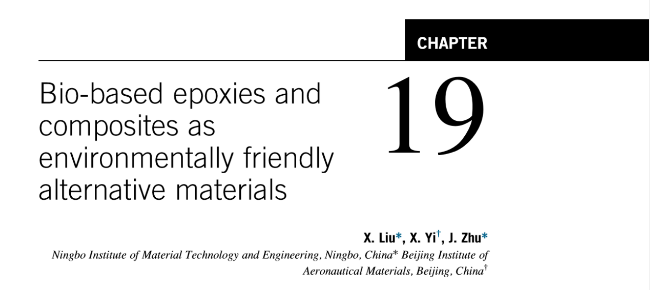 30.Liyuan Sun, Yajie Zhang,Jinggang Wang,Fei Liu,Xiaoqing Liu*,Jin Zhu* 2,5-Furandicarboxylic acid as a sustainable alternative to isophthalicacid for synthesis of amorphous poly(ethylene terephthalate)copolyester with enhanced performance . J. APPL. POLYM. SCI. 2018, DOI: 10.1002/APP.47186(1-12)
31.Jinggang Wang,Xiaoqing Liu,Zhen Jia,Liyuan Sun,Jin Zhu*Highly crystalline polyesters synthesized fromfurandicarboxylic acid(FDCA): Potential bio-based engineering plastic. European Polymer Journal 2018,109,379-390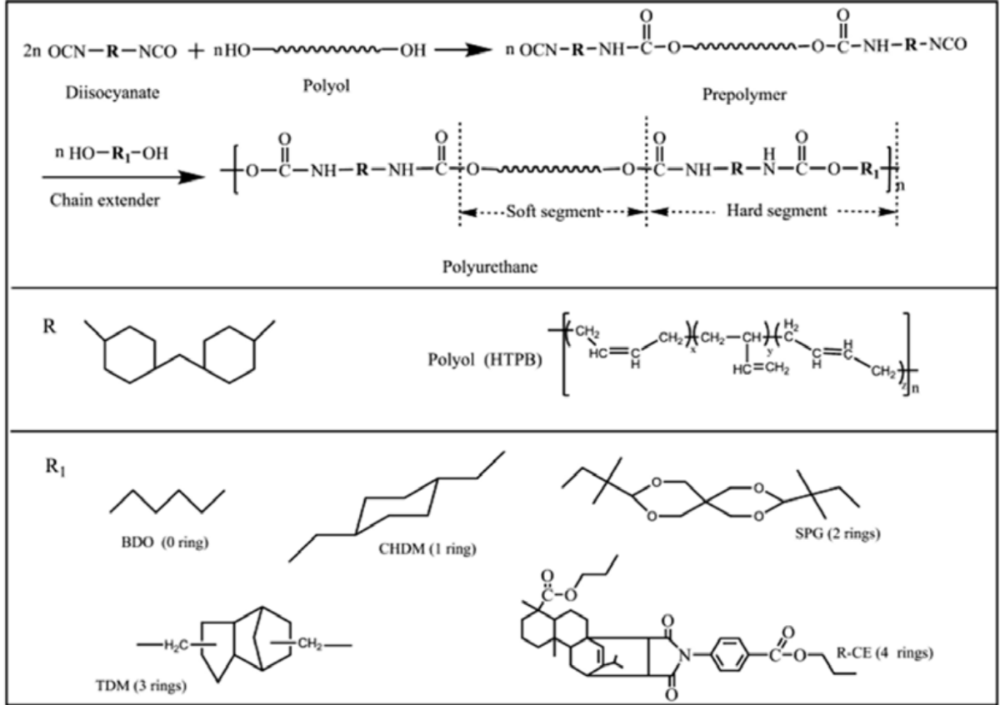 32. Yong Wen, Na Teng, Fei Liu, Ruoyu Zhang, Haifang Wang, Jing Chen, Jin Zhu*, Haining Na*. High efficient synthesis of hydroxyl-terminated polybutadiene (HTPB) based polyurethane driven by microwave radiation, Journal of Polymer Materials. J Polym. Mater. 2018,35,(3), 345-359
33.生物基高分子材料,主编:朱锦、刘小青;副主编:刘斐,王静刚,马松琪,张若愚,陈鹏,边树昌,余海斌,顾林,冯建湘,杨勇,那海宁,欧阳琴,应华根,科学出版社,ISBN:978-7-03-058232-4;P1-340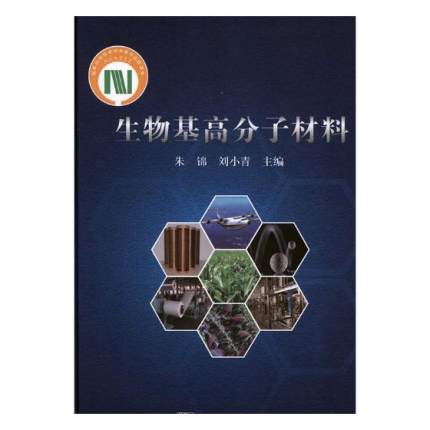 日期:2019-12-31, 查看:1941